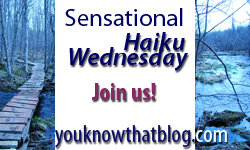 It's Silly Haiku Wednesday again over at
Jenn's blog
, and the theme is
friendship
. While I am frequently a silly friend myself, and am lucky enough to have many silly friends (love, love the silly friends), this week's theme doesn't foster a silly vibe -- just a true one. Here are poems for three friends:
Make new friends, but keep
The old. One is silver but
The other is gold.

Seems more like my blood sister.
No pal is truer.

She thinks like me, laughs like me --

Loves me all the tim
e.
Friend. We've lived it together;
We share scars and joy.

Sister, friend. Friend. Sister-friend.
Sister. Friend. Sister.
I
mage credit:


Prom night friends: Rob Guillen (1979, God help us.)